Welcome from Daryn Walters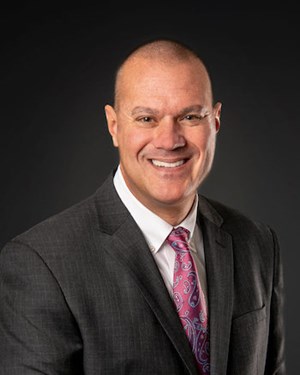 Thanks for taking time to learn more about Z Turf Equipment and our innovative line of turf management products. Our singular focus is on designing and building machines that raise the bar for versatility, productivity and performance, to maximize profitability for our customers' businesses.
By listening to the needs of our customers, we're able to develop cutting edge solutions to challenges they face. We understand the importance of consistently exceeding our customers' expectations, which is why we're constantly developing new innovations to boost productivity, reliability and long-term value.
I invite you to explore our site and learn more about our company and products, and to locate your nearest Z Turf Equipment dealer.
Thanks again for your time. We look forward to the opportunity to support the success of your business today, as well as in the years to come.
Sincerely,
Daryn
Daryn Walters, Z Turf Equipment General Manager
Walters joined The Toro Company in 2006 as the director of marketing for Exmark. He assumed his leadership position at Exmark and Z Turf Equipment in November 2018. Prior to his service with Exmark and Z Turf Equipment, Daryn began his career in the operations division at North Carolina National Bank (NCNB) in Charlotte, North Carolina. He went on to become a co-founder and vice president of marketing for XML Solutions, an international supply chain management company that was acquired by Vitria Technology in Sunnyvale, California. Daryn holds a bachelor's degree from Florida State University.